Hey there! We're the Tenneys.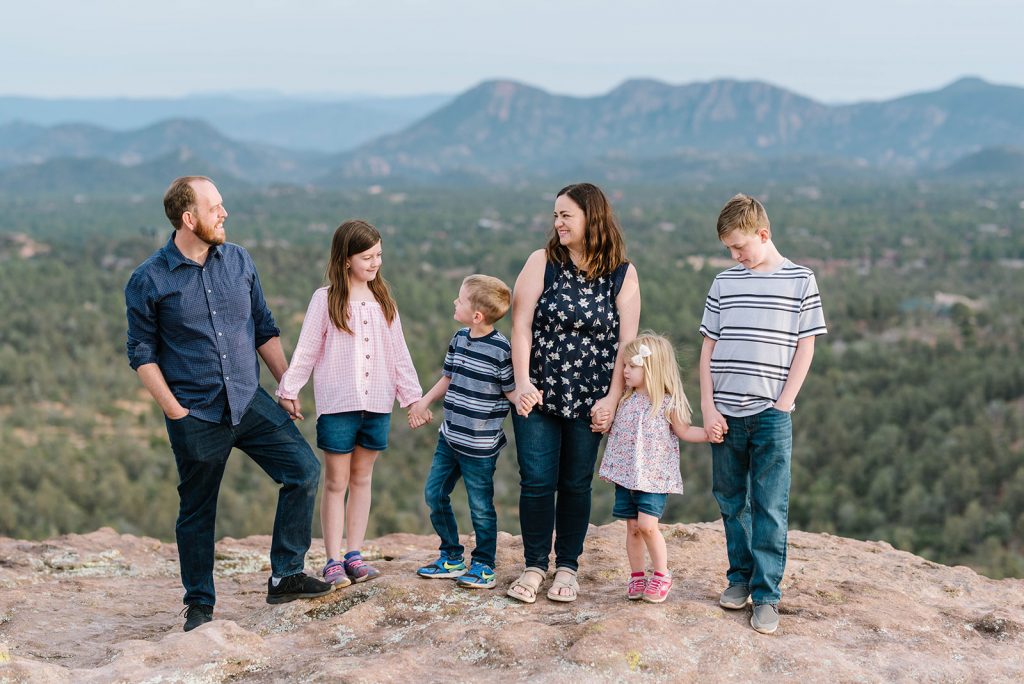 You might say "The Traveling Tenneys!"
Our family of six traveled full-time for four years, first in the US where we visited 47 states, then we backpacked through 11 countries in Europe!
Family Gap Year Guide is where we share:
Stories about our travels
What to see, do and eat in every destination
How to homeschool (or roadschool, as we call it)
Our best advice, tips, and products for family travel
Our Story
In the fall of 2018, we realized something had to change. We had crammed our schedules full of activities that, in theory, we loved. But instead we were stressed and burned out. We said yes to everything and were left with commitment after unfulfilling commitment.
Can you relate?
We often thought about making major changes to our lives, but change is hard, and life was…okay.
But we wanted more. Life is short, and we didn't want to waste any more time living a life that didn't make us happy.
We sold our house and put our things in storage. Then, we packed our kids, clothes, and laptops into our minivan and drove away.
And we've never. been. happier!
I really want you to know that if you're unhappy, you can make a change. If you're struggling with the prospect of living a life that doesn't meet other people's definition of "normal", I hear you! I get that. But don't worry about other people.
If you want to have the same life as everybody else you know, then you should definitely stick to "normal."
If you want an extraordinary life, you have to break out of the box.
We're here to help you out!
Meet the family!
Megan, the Mom:
Chief Activity Organizer. Keeper of the spreadsheet. Bringer of the bacon.
Main tasks: Choose locations, book Airbnbs, plan fun adventures, and maintain happiness levels. Also, I do the laundry.
Favorite destination: London.
Daniel, the Dad:
Teacher of the homeschool. Driver of the van. Master meal planner.
Main tasks: Making Mom happy.
Favorite destination: Dauphin Island, Alabama
Carter, the big brother:
Future Imagineer. Chief Babysitter. Player of the Minecraft. Drinker of the Mountain Dew.
Favorite destination: Orlando, Florida
Vanessa, the big sister:
Master artist. Fashionista. Reader of the books. Maker of the breakfast.
Favorite destination: South Padre Island, Texas
Harrison (Harry), the little brother:
Resident Hufflepuff. Expert sweetheart. Explainer of the things. Eater of the pizza.
Favorite destination: Gramma's House
Melody, the little sister:
Sweet and sassy. Director of playtime. Giver of the hugs. Enforcer of the rules.
Favorite destination: Anything that begins with "Disney"!
Full-time Family Travel
It's time to hit the road, friends! Where do you want to go first?
Learn how regular families (not rich, not influencers) can travel full-time
Read more about the destinations we've visited and our top recommendations
Check out our Ultimate Guide to Roadschooling
Take our "What's your family travel personality" quiz!
See you on the road!